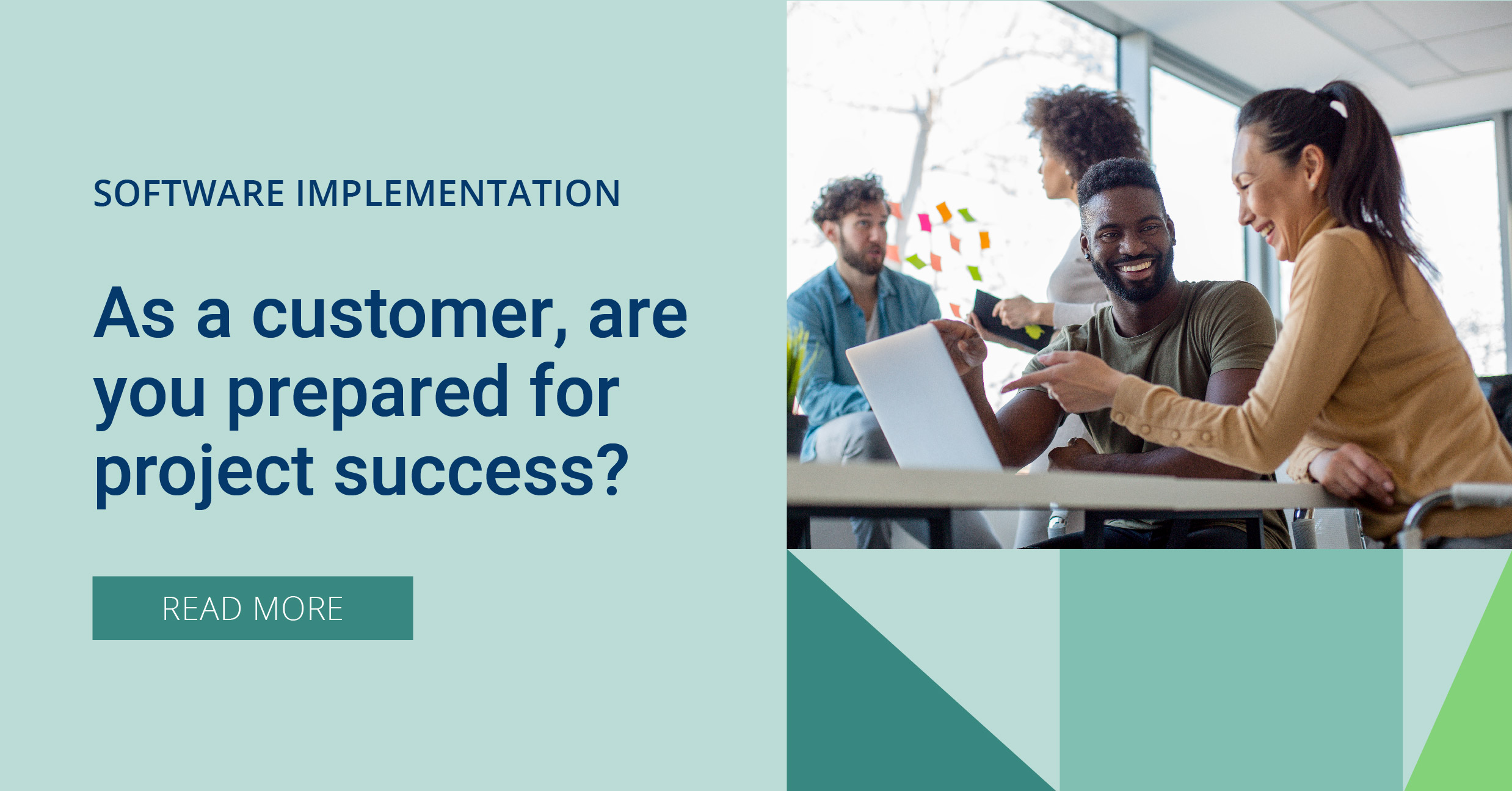 As a customer, are your prepared for Software implementation success?
Complexity put simply; for a successful ERP implementation, you ultimately need three ingredients: a great software solution, a great implementation partner and a great customer.
The software you are about to select has hundreds or even thousands of customers and is tested every day. Your implementation partner of choice has done hundreds or sometimes even thousands of implementations, as its their core business. And then you remain as a customer.
So how well prepared are you for project success?
It might not be a nice thing to say; you may not want to hear this at all, but the customer is frequently the least practiced link in the chain of success, yet its most critical component. Statistically, most organisations in the Western world implement new ERP software every 8 to 10 years. And over 90 percent of all the people responsible for selecting, contracting and implementing at the customer side do this once or at most twice in their lives.
So even though you can buy the software and the implementation services, achieving software implementation success or transforming your business requires preparation, and you cannot outsource that.
Here are some suggestions to be completely prepared for success:
Don't just focus on the software, but also look carefully at the desired business processes, culture and the position of the company
Make sure that the board understands the need for achieving project success
Ensure that all of the team understands the 'why' of this project
Secure yourself the buy-in of the informal leaders in your organisation
Link the project to your strategic business goals and define what you want to achieve
Learn about the success and failure factors of comparable projects
Understand what activities you can expect from your implementation partner and what your own tasks are
Prepare yourself and your management team thoroughly to perform these tasks
Make sure that you select one of your management team members as the formal project sponsor
Admittedly, good preparation requires time, money and focus. Please realise that insufficient preparation will cost you even more time, money and focus as you progress further into the project. This will often come on top of the damage that your company will suffer in terms of image loss, deteriorated customer relationships and potential loss of loyal employees.
All things considered, reserving time for a thorough preparation is without a doubt the most cost and time-effective choice.
RECENT POSTS
admin
For companies trying to keep up with the latest technological developments, it can be challenging to determine when it's time to switch and embrace new software systems. Is your organisation ready for this [...]
admin
What is 'failure' in an ERP project? According to PROSCI, a global leader in change management, it can mean being unsuccessful in achieving your goals, neglecting to do something or ceasing to work [...]
admin
Proposals are the first legal documents in an average selection process. These documents give you insights into your out-of-pocket costs for the various aspects of an ERP implementation. Proposals also give you indications [...]