Microsoft Dynamics 365 Business Central for Wholesale & Distribution
In today's rapidly changing environment, productivity and efficiency must be high if an organisation wants to succeed in the wholesale and distribution industry. Dynamics 365 Business Central can help: this robust ERP system provides full visibility from sales to stock control, warehouse management and purchase management. The system seamlessly integrates logistics, inventory and accounting across multiple warehouses and bin locations, so you can view your business as a whole.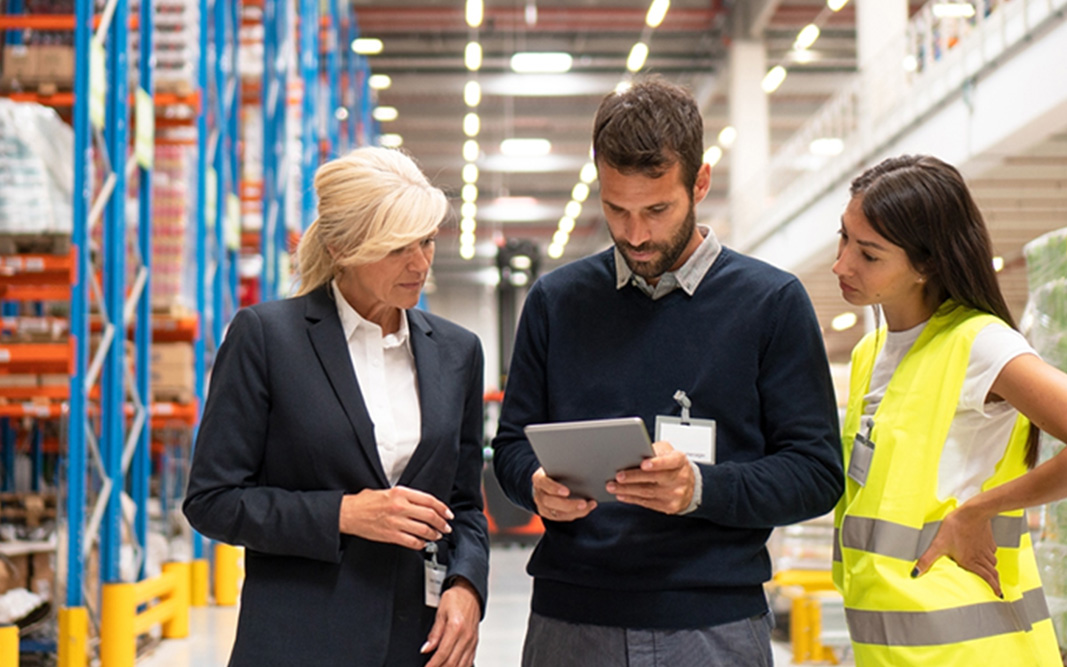 Integrated order, inventory and accounts management
Unify your wholesale and distribution operations with Dynamics 365 Business Central. The integration of your order, inventory and accounts management provides complete visibility across your company and enables you to see how one part of your business impacts another.
Mobile access gives distribution, warehouse and sales staff all the information they need whilst on the go – as well as allowing them to feed information back into the system. With a fully compatible interface, Dynamics 365 Business Central is easy to use across all mobile devices. Modernise your communications with access to Dynamics 365 Business Central from anywhere, at any time.
Sophisticated pricing and discount matrices
Manage extensive promotions, discounts and customer-specific purchase rates in one interface and implement automated pricing. Customer-specific discounts will be applied automatically if a purchase or invoice is made, saving time that would usually be spent manually applying agreed rates.
Efficient ordering and dispatching
Thanks to this unified system that supports back-orders, direct orders and automated pick and put away, you'll be able to reduce the resources allocated to ordering and dispatching. Dynamics 365 Business Central empowers your warehouse team to update the system in real-time with consistent mobile access.