Dynamics 365 Business Central
Discover Unparalleled Success with Brookland Solutions & Microsoft Dynamics 365 Business Central
Are you ready to unlock a new era of success for your business? Look no further than Brookland Solutions, your gateway to harnessing the immense power of Microsoft Dynamics 365 Business Central.
As a long-standing Microsoft partner, we take pride in being at the forefront of revolutionising businesses across a multitude of sectors including:
Empower individuals and teams to make smarter decisions with intelligent data. Dynamics 365 Business Central provides a fully-functioning ERP system that can connect and unify your entire business, from end-to-end.
Unlike basic legacy systems that have modification restrictions and a 'one-size fits all' approach, Dynamics 365 Business Central is made to be adaptable to the needs and requirements of your business and industry, with the ability to integrate software extensions and partner add-ons. Designed for small and medium enterprises, the solution is built to grow with your business.
Elevate Your Business, Transform Your Future
Brookland Solutions understands that each industry is unique, with its own set of challenges and opportunities. That's why our expert team is dedicated to crafting solutions that are perfectly tailored to your sector. With Dynamics 365 Business Central as our foundation, we reshape your business processes to streamline operations, enhance efficiency and foster growth.
Navigating Industries with Precision
Mastering Manufacturing 
Efficiency and precision are the cornerstones of modern manufacturing success. With Brookland, you'll harness cutting-edge solutions that optimize production processes, elevate inventory management, and drive productivity to new heights.
Excellence in Food & Beverage 
Navigate the complexities of the food and beverage industry with confidence. Our solutions empower you to maintain rigorous quality control, enhance distribution networks and achieve operational excellence that sets you apart from the competition.
Simplified Property Management 
Property management made effortless – that's the promise we deliver. Our advanced tools redefine service order management, unify manual processes and elevate customer knowledge, ensuring you provide top-tier experiences to your clients.
Redefined Service Management
Deliver exceptional service with confidence. Our Service Management solutions facilitate efficient scheduling, resource allocation, and customer engagement, resulting in elevated customer satisfaction.
Efficiency with Wholesale & Distribution 
In the fast-paced world of wholesale and distribution, every second counts. Our solutions optimise inventory management, revolutionise order fulfilment and ensure that your distribution network operates at peak efficiency.
Arts & Entertainment Brilliance
The Arts & Entertainment industry thrives on creativity and we empower you to nurture that creativity while streamlining operations. Our solutions handle event coordination and operational efficiency, so your creativity can flourish.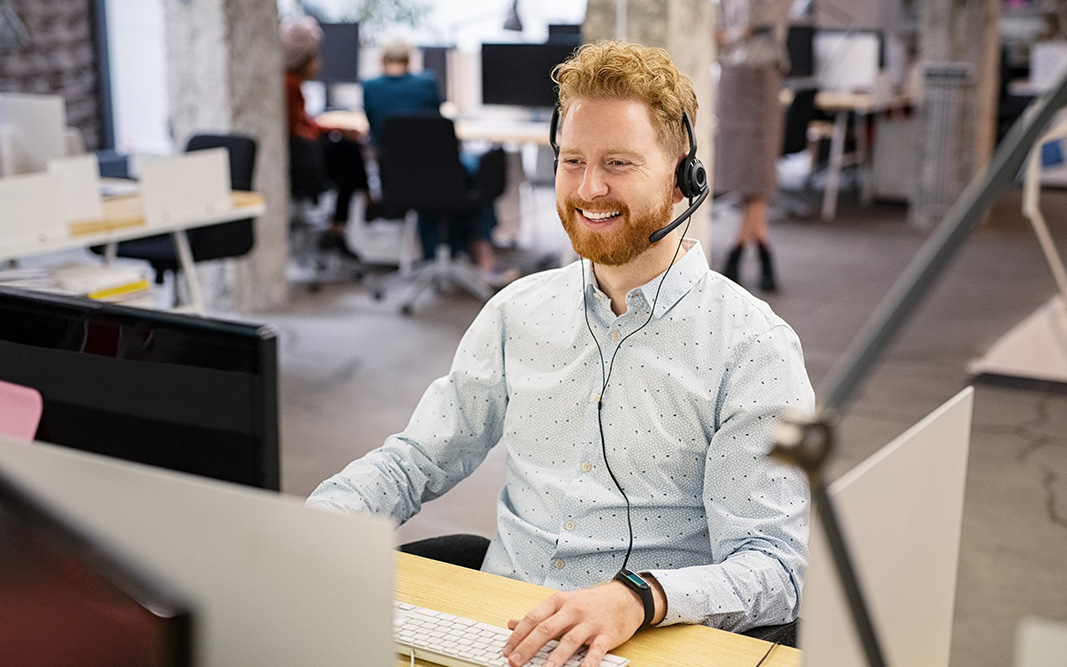 Discover Dynamics 365 Business Central
As a trusted Microsoft partner, our consultants and developers will use their experience and in-depth product knowledge to analyse, understand, build and implement Dynamics 365 Business Central so that it is tailored to your business requirements and goals. Our ongoing support, training and ability to adapt your solution mean Brookland Solutions will be there to support you every step of the way as your business transforms and grows.
Manage your entire business from a single place 
Financial
Increase your financial visibility across your entire business with connected data, real-time financial performance, in-depth analytics and streamlined accounts. Use this knowledge to make informed decisions.
Supply Chain
Optimise your supply chain with intelligent stock replenishment, integrated, data-driven inventory management and multiple warehouse capabilities. Get a comprehensive view of your supply chain from start to finish.
Sales & Service
Increase your sales and enhance the service you provide with tracked customer interactions, estimated revenue potential, prioritised leads and the ability to integrate your sales process with Outlook. A fully integrated ERP system. 
Project Management
Manage projects more efficiently with time sheets for customer project tracking, budget control, resource management and capacity planning. Use real-time insights to make effective decisions at every stage of your projects. 
Operations Management
Streamline and automate your operations to reduce costs, improve efficiency and deliver projects on time. Manage your business and projects on the go with access to Business Central on desktop, mobile and tablet.  
Analytics & Reporting
Understand your business, customers and projects better than ever before with artificial intelligence, in-depth analytics and flexible reporting. Use actionable insights to transform your business and drive growth. 
Business Central licensing options 
Business Central – Essentials
A comprehensive business management solution with the following functionalities:
Financial management
Project management
HR management
Supply chain
Warehousing
Customer management
Business Central – Premium
An enhanced business management solution with all the functionalities of Business Central Essentials plus two additional components:
Manufacturing
Service order management
Business Central – Team Member
A 'named users' subscription license that is designed for additional users who are not tied to one function but require basic functionality. A team member license includes full read access, limited write access and limited functionality.
Business Central – Essentials License & Support Pricing
5 users minimum
£70 per user/month
Service Level Agreement (SLA)
All prices shown are based on a yearly commitment. Rolling month-on-month pricing available upon request.
Business Central – Premium License & Support Pricing
5 users minimum
£100 per user/month
Service Level Agreement (SLA)
All prices shown are based on a yearly commitment. Rolling month-on-month pricing available upon request.
Business Central – Team Member License & Support Pricing
5 users minimum
Inclusive of Licensing & Support of Business Central Team Members.
Team Members can be added to either Business Central – Essentials or Business Central – Premium support packages.