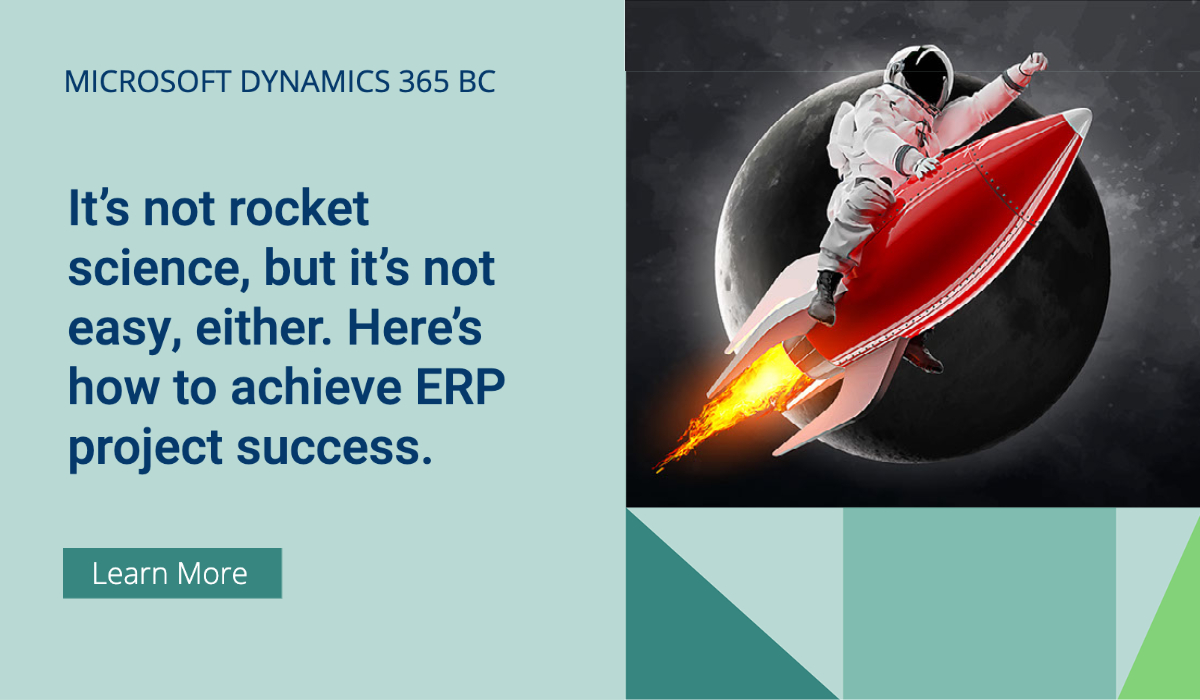 ERP implementation – How eager are you to achieve project success? 
These days, organisations all over the world feel the need to modernise and further improve their ERP software solution, and that makes sense! After all, today's customers often have extremely high expectations levels – and they won't hesitate to switch to the competition if you don't deliver on those expectations.
Simply put: you have no choice but to constantly improve your organisation, your business processes and your overall performance. Using better ERP software (or versions of your existing software) is a must. But that can only work when the implementation phase goes well and every single employee is willing to give everything.
How eager are you and your organisation to achieve project success?
The definition of ERP project success has changed in recent years. Traditionally, success was mainly defined as staying on time and under budget. This was often a serious challenge! But in today's hectic world, many organisations admit that implementing ERP is more of an organizational project than a technical project.
Today's successful ERP projects focus on modernising and improving business processes, on creating more transparency both internally and externally and on putting your customers at the centre of everything you do.
Of course, this is all easier said than done! It demands much more energy, focus, communication, involvement and collaboration than the technical implementation of a software tool. Precisely because it's more challenging, the question arises: how eager and motivated you and your team are to make this new implementation or cloud migration to a real success?
Here are a few questions to think about before you answer this question with a loud 'yes'.
Is everybody in the organisation prepared and motivated to step out of their comfort zone?
Is the management team willing to seriously invest their own time and attention?
Does management accept that organisational change management is crucial for success?
Is the organisation prepared to really invest in internal knowledge building?
Does the management team understand that it is counterproductive to make acquisitions or carry out reorganizations during the implementation? (This is another great reason to prefer a series of 'baby steps' over a so-called 'big bang' approach!)
Is management willing to temporarily accept lower financial results due to a part of the team focusing on the implementation?
Is the organisation prepared to maintain the project organisation structure after the first phase goes live?
We at Brookland Solutions wish you a very successful project, whatever solution you will select. Are you interested in more advice on how to best prepare your organisation for success?
Then get in touch today: https://www.brooklandsolutions.com/contact/
RECENT POSTS
admin
For companies trying to keep up with the latest technological developments, it can be challenging to determine when it's time to switch and embrace new software systems. Is your organisation ready for this [...]
admin
What is 'failure' in an ERP project? According to PROSCI, a global leader in change management, it can mean being unsuccessful in achieving your goals, neglecting to do something or ceasing to work [...]
admin
Proposals are the first legal documents in an average selection process. These documents give you insights into your out-of-pocket costs for the various aspects of an ERP implementation. Proposals also give you indications [...]