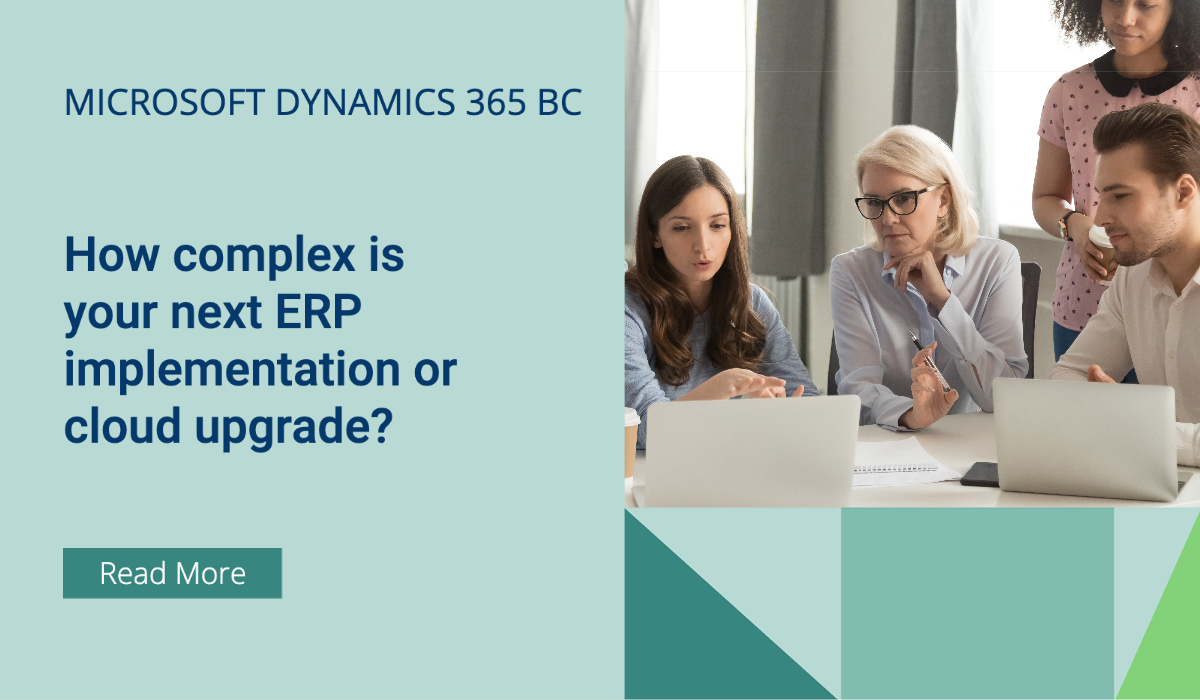 How complex is your next ERP implementation or cloud upgrade?
It is generally known that the proper implementation of new ERP or CRM software is not an easy task. More and more often, organisations realize that implementing software is so much more than just a technical exercise. 
Provided it is carried out properly, the project will include modernising business processes, putting the customer first, inspiring and involving the employees, cleaning up data and updating the way in which the organisation views the market. 
Getting clarity on just how complex your next ERP implementation or cloud upgrade is will dictate which aspects determine the ultimate complexity of your project – and how you can influence these factors. 
Read on for an overview of what you need to consider.
In their '2023 Digital Transformation Report', the US-based consulting firm Third Stage Consulting Group describe their experiences with hundreds of ERP implementations all over the globe throughout the last decade. The report states that implementation time and implementation cost are still the two most important metrics that CXOs and project managers use to measure project success.
The firm examined dozens of behavioural and qualitative factors. That research shows that there are a number of specific factors that have a high correlation with implementation time and cost. These factors include:
FUNCTIONAL SCOPE – projects with broader scopes of functional areas experience higher durations and costs
MAGNITUDE OF CHANGE – projects that made the biggest changes to their organizations experience the highest durations and costs
COMPLEXITY OF OPERATIONS – implementations in organisations with more business units, operations in more countries and other complexities in their business models experience the highest durations and costs
LEVEL OF ORGANIZATIONAL CHANGE SUPPORT – organisations that invest the most in organizational change management experience lower durations and costs
LEVEL OF SOFTWARE CUSTOMIZATION – projects with more customization experience higher durations and costs
In today's hectic and fast business world, no organisation can afford a complete or even partial failure of their ERP implementation. If you want to offer your organization the best chances of project success, it is wise to avoid complexity and divide your project into phases during your preparation stage. This helps to ensure sufficient internal support for the change management during implementation and roll-out.
Want to know how we can help you in this process? Get in touch today and we'll help you to take the first step towards your project success.
RECENT POSTS
admin
For companies trying to keep up with the latest technological developments, it can be challenging to determine when it's time to switch and embrace new software systems. Is your organisation ready for this [...]
admin
What is 'failure' in an ERP project? According to PROSCI, a global leader in change management, it can mean being unsuccessful in achieving your goals, neglecting to do something or ceasing to work [...]
admin
Proposals are the first legal documents in an average selection process. These documents give you insights into your out-of-pocket costs for the various aspects of an ERP implementation. Proposals also give you indications [...]