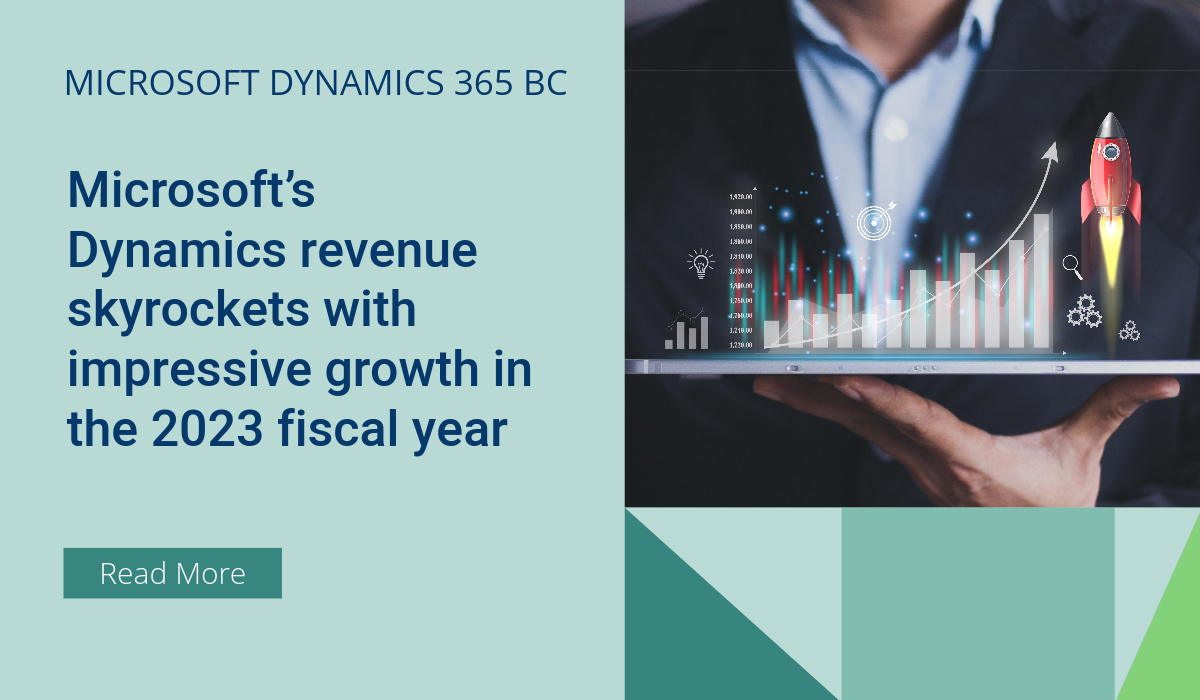 Microsoft's Dynamics revenue skyrockets with impressive growth in the 2023 fiscal year
In an era defined by technological innovation and digital transformation, few companies have played a more pivotal role than Microsoft. With its extensive portfolio of products and services, Microsoft has consistently adapted to the changing landscape of business needs.
One of its standout offerings, Microsoft Dynamics, has taken centre stage in the company's recent success story. The 2023 fiscal year witnessed a remarkable surge in Microsoft Dynamics revenue, reflecting the software giant's ability to evolve and meet the demands of a rapidly evolving marketplace.
Earlier this month, Microsoft disclosed revenue from its Dynamics product for the 2023 fiscal year, which ended on June 30. Dynamics revenue came in at $5.44 billion, which represents a growth of 16% – double the overall growth of Microsoft as a company. This product has expanded faster than any other major Microsoft product or service and now represents 2.5% of Microsoft's overall revenue.
Historically, Salesforce has been the primary competitor of Dynamics, enjoying a significant share of the marketplace. However, the tables are now turning and companies are moving from Salesforce to Dynamics. One of the main reasons for this is the massive investment Microsoft has been making in terms of adding AI capabilities to Dynamics, including Microsoft Sales Copilot, which has the capability to write business email drafts.
At Brookland Solutions, we are thrilled to see just how much Dynamics has grown in the past year. As a Microsoft partner with over 20 years of experience, we're excited to welcome new customers who are looking to move from their existing ERP software – or update from Dynamics NAV to Dynamics 365 Business Central.
If you would like to discuss moving to Microsoft Dynamics Business Central, or getting more support to your Dynamics NAV, we would love to help you take your business to the next level.
RECENT POSTS
admin
For companies trying to keep up with the latest technological developments, it can be challenging to determine when it's time to switch and embrace new software systems. Is your organisation ready for this [...]
admin
What is 'failure' in an ERP project? According to PROSCI, a global leader in change management, it can mean being unsuccessful in achieving your goals, neglecting to do something or ceasing to work [...]
admin
Proposals are the first legal documents in an average selection process. These documents give you insights into your out-of-pocket costs for the various aspects of an ERP implementation. Proposals also give you indications [...]