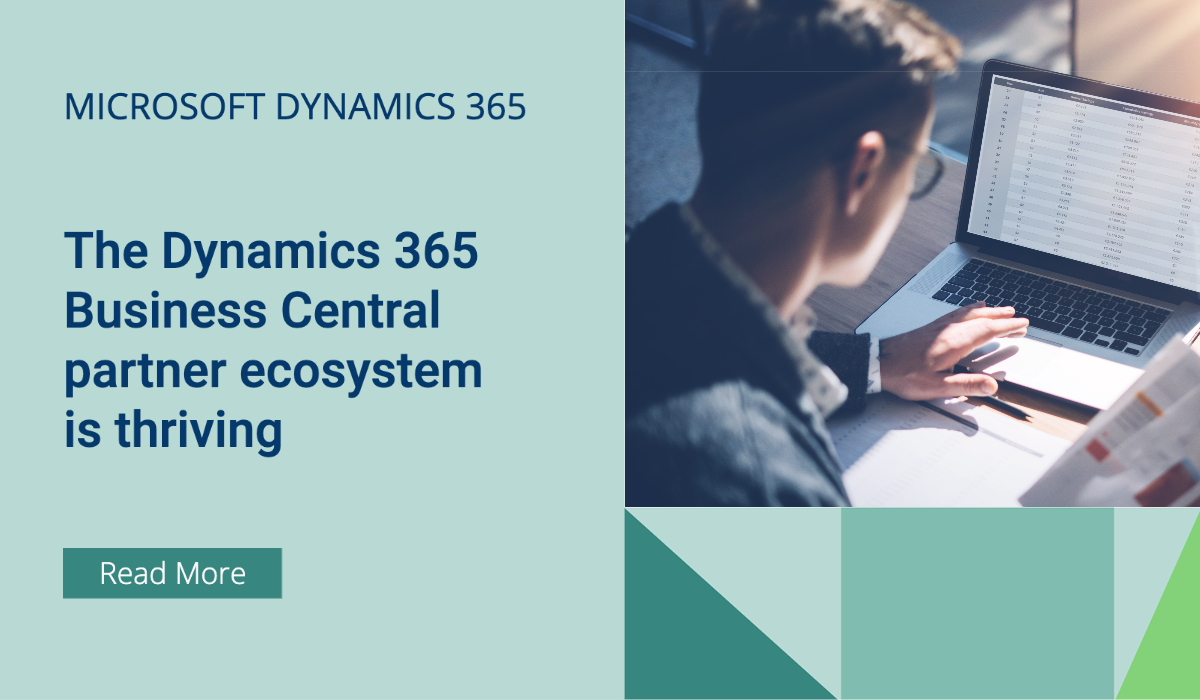 The Dynamics 365 Business Central partner ecosystem is thriving
Microsoft and their implementation partners are on a mission. The goal is to make Dynamics 365 Business Central the best ERP solution for Small and Medium Businesses all over the world. Recently, the partner community for Europe, the Middle East and Africa (EMEA) gathered in Hamburg, Germany for their annual DIRECTIONS meeting. 
This 4-day event attracted close to 3,000 Dynamics 365 Business Central professionals from 771 partner organisations, representing 50 countries from around the world. That number made it the most visited edition ever in the history of DIRECTIONS EMEA. This is good news for all current and future users of Business Central.
Microsoft acquired Danish Navision Software and their flagship ERP solution Navision twenty years ago. Microsoft Dynamics 365 SMB leader Mike Morton praised the partner community at the start of the DIRECTIONS EMEA 2022 event for being a constant presence in the product's success over the decades – from the days of Navision and Dynamics NAV through to today. He told the audience that time-tested heritage, along with Microsoft's broader commitments to cloud services, security and governance, should further strengthen Business Central's value proposition.
Microsoft announced streamlined ISV app onboarding for Business Central, along with a range of enhancements to the ERP's integration with various other Microsoft products. The company promised their partners an even greater collaboration between the worlds of productivity with Microsoft 365 (Office 365) and their D365 business applications.
One of those enhancements stood out above the others. Microsoft announced that Business Central customers now have the added ability to share read-only ERP data with colleagues who only have a Microsoft 365 license through Teams. Access to Business Central access for M365 users is a great opportunity.
Microsoft encouraged the partners to find ways to make these scenarios available to workers without a BC license. "No other vendor can provide an enriched experience with [ERP data] from Teams," the company said.
"Business Central is used as a model for SMB success across Microsoft," Morton told the DIRECTIONS audience. He said that other managers with SMB-facing products have asked him what the formula is for Business Central's success and whether it can be replicated.
This year's record attendance is a clear sign that the D365 BC partner ecosystem is thriving as never before. The number of partners is growing continuously just like the number of localized versions and the offering of available extensions in AppSource.
This all means an even richer BC proposal for BC customers in terms of available solutions, specific knowledge and localized versions with local support. It's always good to know that you are served by a partner channel that continuously invests in additional capacity and high-quality knowledge.
RECENT POSTS
admin
For companies trying to keep up with the latest technological developments, it can be challenging to determine when it's time to switch and embrace new software systems. Is your organisation ready for this [...]
admin
What is 'failure' in an ERP project? According to PROSCI, a global leader in change management, it can mean being unsuccessful in achieving your goals, neglecting to do something or ceasing to work [...]
admin
Proposals are the first legal documents in an average selection process. These documents give you insights into your out-of-pocket costs for the various aspects of an ERP implementation. Proposals also give you indications [...]