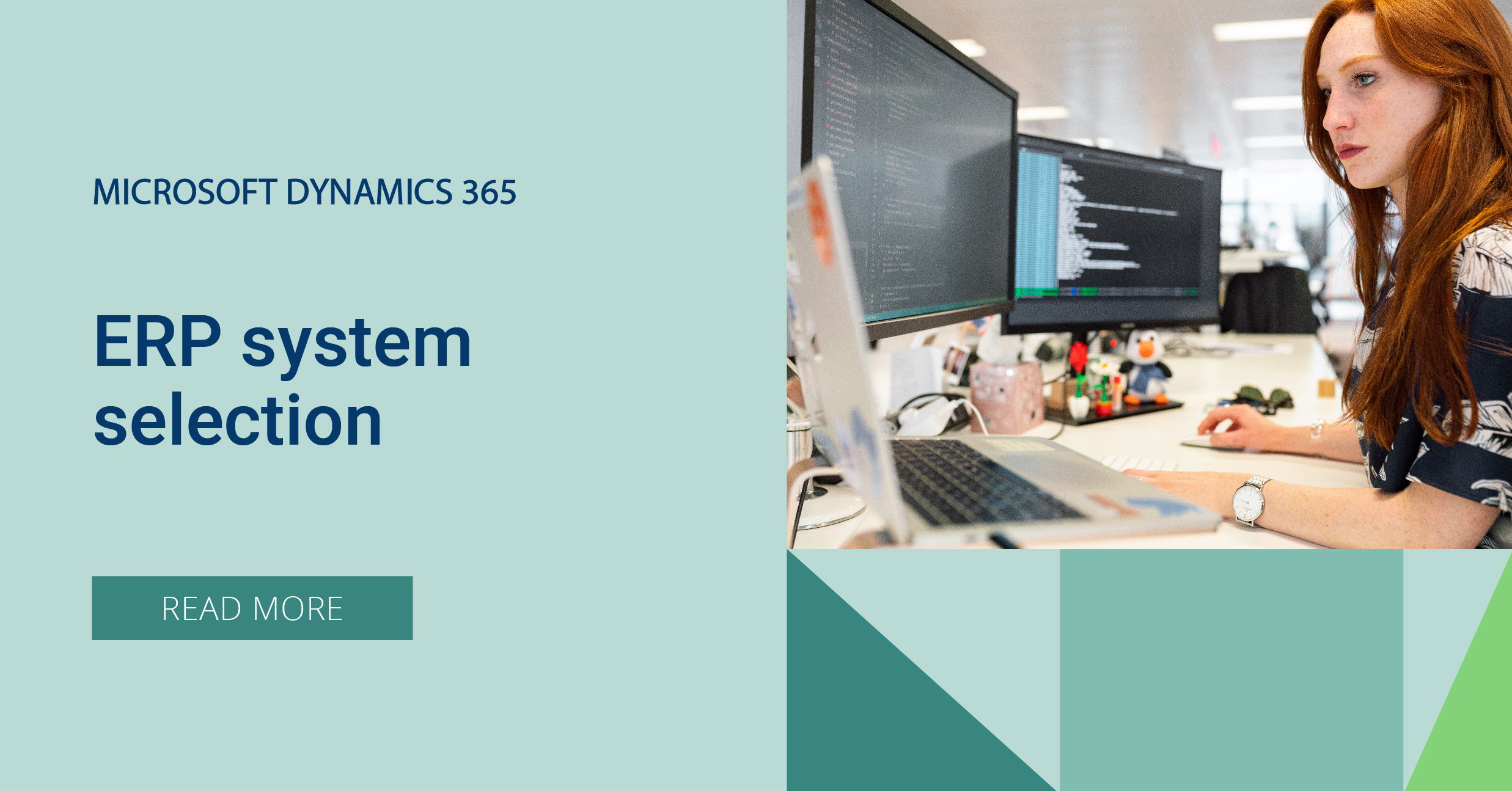 ERP system selection: don't miss the most overlooked cost item
During ERP system selection, the various costs and benefits are analysed in considerable detail before being assessed for each supplier. You might be surprised to learn one important factor that is often completely missed during this process: the cost of the next system.
The selection of a new Enterprise Resource Planning (ERP) solution is never a quick decision. After all, an ERP represents a significant investment and most organisations want to benefit from their new solution for many years. Many prospective buyers tell us that from a bookkeeping standpoint, the investment's term of depreciation is five years –but ideally, they want to work with the new solution for at least 10 years.
You'd need a crystal ball if you wanted to work with an ERP system for that long. In 10 years' time, a lot can change. Can you even imagine what the world will look like in the year 2032? What devices will we be working with a decade from now? What new technology will be available? What things have yet even to be invented, developed and made available? At this point, we can only guess at the answers.
To give you an idea of how much things can change in a decade, let's turn the clock back by 10 years. Can you remember what technology was available in 2012? The iPad had just been released two years earlier, and tablets were not yet a common device. WhatsApp existed, but was not the commonly used messaging app that it is today. Uber was founded a few years earlier in 2009, but barely anyone was using it yet. Cloud technology was in its infancy.
As you can see, it's hard to imagine what we can expect in terms of new tech developments 10 years from now. Not only will personal technology change, enterprises will see many new developments as well. There will be a need for updated requirements and functions that we can't foresee at this point in time.
Reflecting on the future of ERP technology, you might conclude that you are selecting more of an ERP concept these days than an ERP solution: an agile concept that will evolve quickly and smoothly. Suppliers that fall behind with technology updates will be quickly lost in this fast-paced moving market. The worst part of this is that their clients will be lost, too.
Companies that are considering new solutions would do well to rigorously test the software suppliers' degree of futureproofing. Do the suppliers of the software on your shortlist have any chance of surviving this modern world of rapidly changing technology? For example, are they profitable? What is the size of their R&D budget? How innovative are they? Do they offer a formal product roadmap for their ERP solution?
By getting a good understanding of the prospective suppliers' commercial legitimacy during the selection process, you can prevent many unpleasant surprises in the future. However, if you fail to look to the future, make sure you allocate a sufficient part of your budget for your next ERP system.
Thankfully, at Brookland Solutions we understand that technology is always evolving, and we strive to stay on top of updates, advances and innovations in the industry. We've been supporting Microsoft software users for over 20 years, so we have experience assisting clients with upgrading existing systems and migrating to new ones.
Ready for a new ERP system?
Please get in touch, and our team will use their years of experience and innovative vision to provide you with the best advice for your business, including actionable next steps.
RECENT POSTS
admin
For companies trying to keep up with the latest technological developments, it can be challenging to determine when it's time to switch and embrace new software systems. Is your organisation ready for this [...]
admin
What is 'failure' in an ERP project? According to PROSCI, a global leader in change management, it can mean being unsuccessful in achieving your goals, neglecting to do something or ceasing to work [...]
admin
Proposals are the first legal documents in an average selection process. These documents give you insights into your out-of-pocket costs for the various aspects of an ERP implementation. Proposals also give you indications [...]